No homer for Rosie!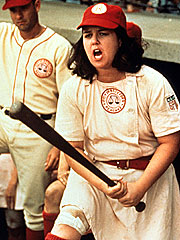 Funny that!

Over the weekend I happened to be channel-surfing when I stumbled across a recently-taped segment of the Rosie O'Donnell talk show being broadcast on Oprah's OWN network.

"Golly, what a drab boring show," I thought to myself, as I flipped the dial in search of more entertaining bill-of-fare elsewhere.

Then, bright-and-early this morning on the Today Show, it was announced that the "out" TV host's show was cancelled.

Apparently, Ms. O'Donnell was only attracting approximately 150,000 viewers every time out - in contrast to her "loud-mouthed" heyday - when she managed to rustle up 5 million hits a day from intrigued fans and non-judgemental viewers around the country.



Evidently, there were omens on the horizon!

For example, recently - to cut costs - the band was cut loose and audience participation in the studio was discontinued to defray the costs.

But, in the final analysis, Oprah's struggling network (???) couldn't afford the luxury of staying in for the long haul.

Critics in-the-know are pointing fingers.

Allegedly, there is a lot of blame to go around in respect to the show's dismal failing, after all.

Was a less gutsier Rosie - less appealing - many wondered aloud in the nasty aftermath.

In the final analysis?

Every dog - especially a bitch's - has its day.

Rosie, you shouldn't have quit your day job, you betcha!

Refresh my memory, what was it, anyway???



Rosie O'Donnell not included!