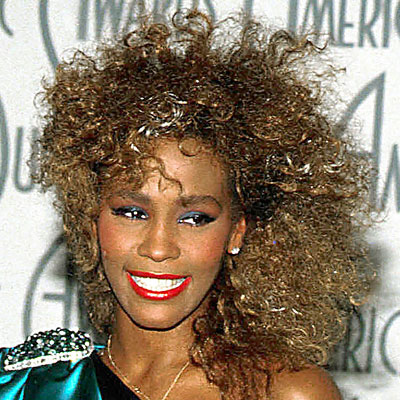 I was trekking through Beverly Hills earlier this afternoon (just down the road from Rodeo Drive) when I suddenly spied a beautiful shrine for Whitney Houston sprawling out lovingly at the front end of the Beverly Hilton property that borders on Santa Monica and Wilshire Boulevards.
Devoted fans have laid bouquests of fresh flowers, a multitude of cute teddy bears, and dozens of heartfelt notes on the lawn several feet deep.
One of the verses most-often used to express their love for their precious songbird?
"I will always love you"
Without doubt!
Whitney, may you rest in peace (perfect peace).
Amen!