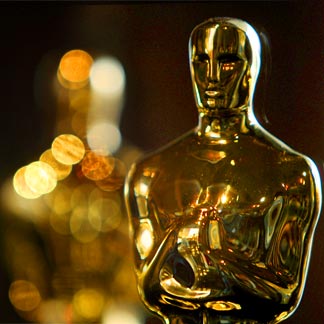 Execs at the Academy of Motion Pictures Arts & Sciences may have to melt down a few of their dusty old Oscars in storage to rustle up some much-needed cash to secure a new home for their annual celebrations!
Uh-huh!
Kodak - in the midst of bankruptcy proceedings - has cried "poor house" and is slated to give the "heave-ho" to what was once a prestigious asset in the heart of Hollywood!
Funny that.
In an odd sort-of-way, I also have a show-biz connection to the property located at the corner of Hollywood and Highland.
Years ago, when I was a literary agent, my office at Wallack & Associates was situated in a fairly non-descript office tower that once stood on the corner before it was demolished to make way for the Tinseltown's Kodak showplace next door to Mann's Chinese Theatre.
First, there was no Eddie Murphy to host the celebrations.
Now, there may not even be a theatre for the power-players to schmooze in.
News at 11!