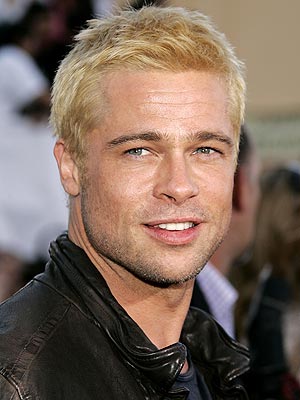 On the heels of the Florida primaries, probing paparazzi quizzed Newt Gingrich about the possibility of a screen bio in the works.
Say what?
If that thought wasn't twisted enough, here's another bone(r) or two to chew on, folks!
Newt Gingrich was obviously suffering from the delusions of a "pretty boy" (or downed too much viagara at press time) when he offered up his candidate for the heady task.
Brad Pitt!
I tell 'ya, the man has gone bonkers for at least two good reasons.
Does he honestly think any legitimate producer would actually hanker up to the idea of producing a project on Gingrich's wacky (wild and offbeat) life?
I don't expect that Pitt is currently pulling any strings behind the scenes either to land the plum (duh) role!
Do you suppose Quentin Tarantino may be inclined to direct if Brad hops on board?
News at 11!