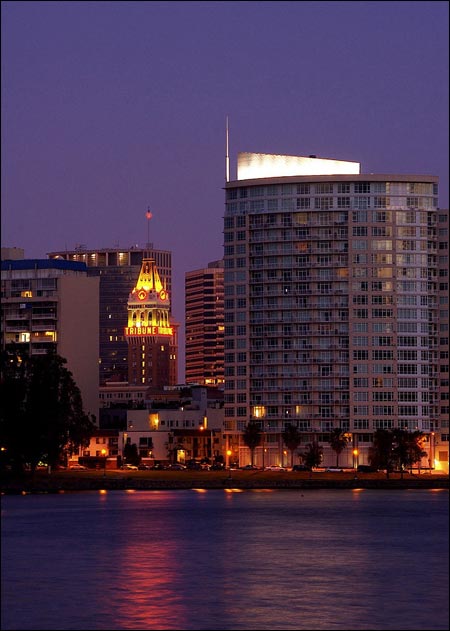 When it was announced this past week that Oakland was the No. 5 destination city in the world by the New York Times (uh-huh, staggering thought) jaws dropped around the country and disbelievers shook their heads.
"Was there that much interest in mingling with (and supporting) Occupy Oakland Protesters?" was the thought that crossed the minds of the many around the country.
No, silly!
Actually, the rating by the morning daily, was based on Oakland's other considerable assets - her fine cuisine and dazzling night life!
Gosh, and I always thought that Oakland was a dingy port town, to avoid like the plague (especially in the bewitching after-hours).
Guess I'll have to hop on Bart and check out the strip one Friday night.
At least now that the encampments have been shut down, I won't have to smell urine or trip over a posse of scruffy ne'er-do-wells in pup tents smoking dope!
Stay posted for updates, eh?