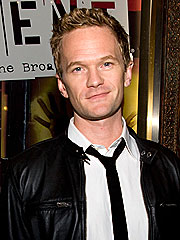 Say what?
In a recent interview, celebrated triple-threat song & dance man - actor Neil Patrick Harris - raised a few eyebrows across the country after musing on his high-profile same-sex relationship.
"I'm not the biggest fan of the word 'partner': It either means that we run a business together or we're cowboys. I've been saying 'better half' ...but it would be nice to say my husband."
Usually a wife refers to her male counterpart in the relationship as 'husband'.
Which begs the question.
Is Neil Patrick Harris the bottom who takes on the feminine role?
Enquiring minds want to know!
The facial expressions say it all in my estimation!