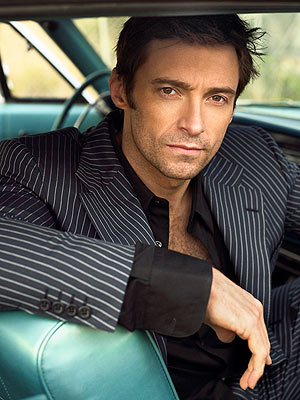 According to Hugh Jackman's handlers, the sexy hunk has signed on to star in a Broadway production that will zero in on little-known corners of the life of Harry Houdini (the legendary magician).
The much-anticipated entry - slated for the 2013/2014 Theatre season - features a score by talented Stephen Schwartz (Wicked) and a book conjured up by Aaron Sorkin (The Social Network).
The plotline follows an epic battle that allegedly took place between Houdini and a trio of spiritualists who claimed to be able to communicate with those passed over (the dead).
Jack O'Brien (Hairspray) has been hired on to helm the project.
Sounds intriguing, doesn't it?
As usual, Jackman will give it the old "College Try", and then some!