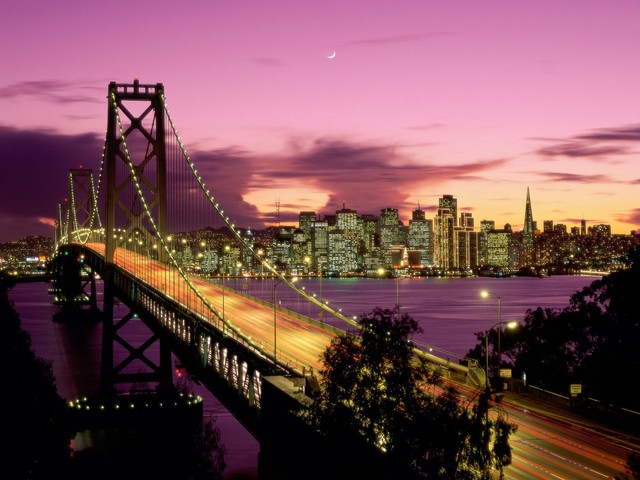 In a bold-faced effort to trim the fat - cut the debt load? - investors in Dubai (the Royal family) put a couple of their real estate holdings on the block in San Francisco (1 Montgomery Place & the St. Francis Drake Hotel).
Meanwhile, tourists continue to flock to the picturesque Bay area, a top destination vacation spot on the west coast, in spite of the troubled economy.
Locals, on the other hand, are groaning and shifting their feet about the high cost of living (rent, in particular), and seeking out neighborhoods like SoMa (Market & 7th Street) where they can rest their heads at night without threat of foreclosure.
Uh-huh!
The up-and-coming trend is to head downtown where the rents are cheaper and the living - well - it's easier!
Folks like myself - contemplating moves to the European-flavored city - are content to hover a hop-and-a-skip away on the skirts of the Financial District where the cost of accommodation hasn't gone through the roof yet.
There are a handful of benefits, after all.
For example, public transportation is close and efficient, so upkeep on vehicles are kept at a mimimum, and daily parking fees are down, too.
Notwithstanding, who wants to sit in crowded commuter traffic for two hours a day - back-and-forth into the core of the city - every day?
Unfortunately, good grocers in San Francisco proper are few-and-far-between.
So, there is a tendency to wolf down less-nutritious on-the-run meals consisting of fatty fast-foods at the local take-outs (which tend to be quite pricey, by the way).
Maybe, when working stiffs start heading into the city to take up residence closer to their paycheck, a couple of enterprising businessman will solve that niggling little problem, too.
'Til then, guess I'll keep trekking over to Chinatown or the weekly fresh market at Civic Center, to rustle up some grub.
What's a boy to do otherwise, eh?