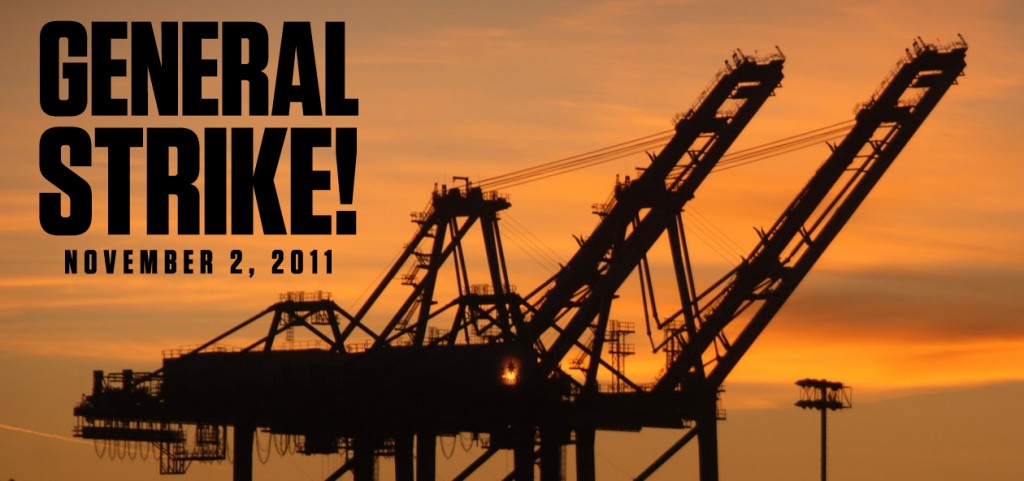 Thousands of hopped-up protesters marched on the Port of Oakland bent on shutting it down, a dozen-or-so anonymous anarchists clad in black systematically attacked symbols of power and greed, and police stayed out of harm's way for the better part of the evening.
Yet, in spite of the potentially volatile mix, a "General Strike" at the busy facility (the 10th largest in the country) organized by "Occupy Oakland" went off without a hitch.
It was not cause for celebration for all, though.
For example, truckers affected by the blockade moaned that each hour their rigs were idle, they suffered financial losses.
"We're part of the 99%," one lamented to a local news anchor.
The agitated working-class man (and others in the frustrated crowd) wondered aloud why they were being targeted.
According to sources, the siege on the Port of Oakland was a strategic ploy to rustle up publicity for their cause on an international level.
It worked!
The airwaves were awash with up-to-the-minute news updates throughout the evening across the Nation.
As expected, the "General Strike" triggered some collateral damage, though.
For example, one frustrated motorist surged forward into an intersection to elude protesters' wrath and ended up striking two pedestrians.
Fights also broke out among protesters when they didn't see eye-to-eye (on the issue of property damage, for instance).
And, local residents were inconvenienced when their city was held captive.
In spite of the foregoing, the "General Strike" appeared to be a success for the protesters until about midnight when a nasty clash with the police got ugly and resulted in approximately 100 arrests.
News at 11!