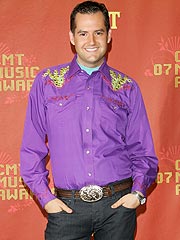 The Nation's knee-jerk reaction to Lady Gaga's bizarre (misguided) attempt to introduce her tough-talking male alter-ego on stage at the MTV Video Awards day-before-last was swift and severe.

Throughout the day - the broadcast airwaves, talk shows, the internet, and gossip tabloids - were dominated with scuttlebutt ( social commentary, too) on the embarrassing debacle.

On "Chelsea Lately" - for instance - a posse of B-list comics on the cable circuit jumped into the fray with hilarious results.

In one segment, Ross (Jay Leno Intern) uttered up the quote of the day.

"Even I could play a man better than Lady GaGa," he chirped!